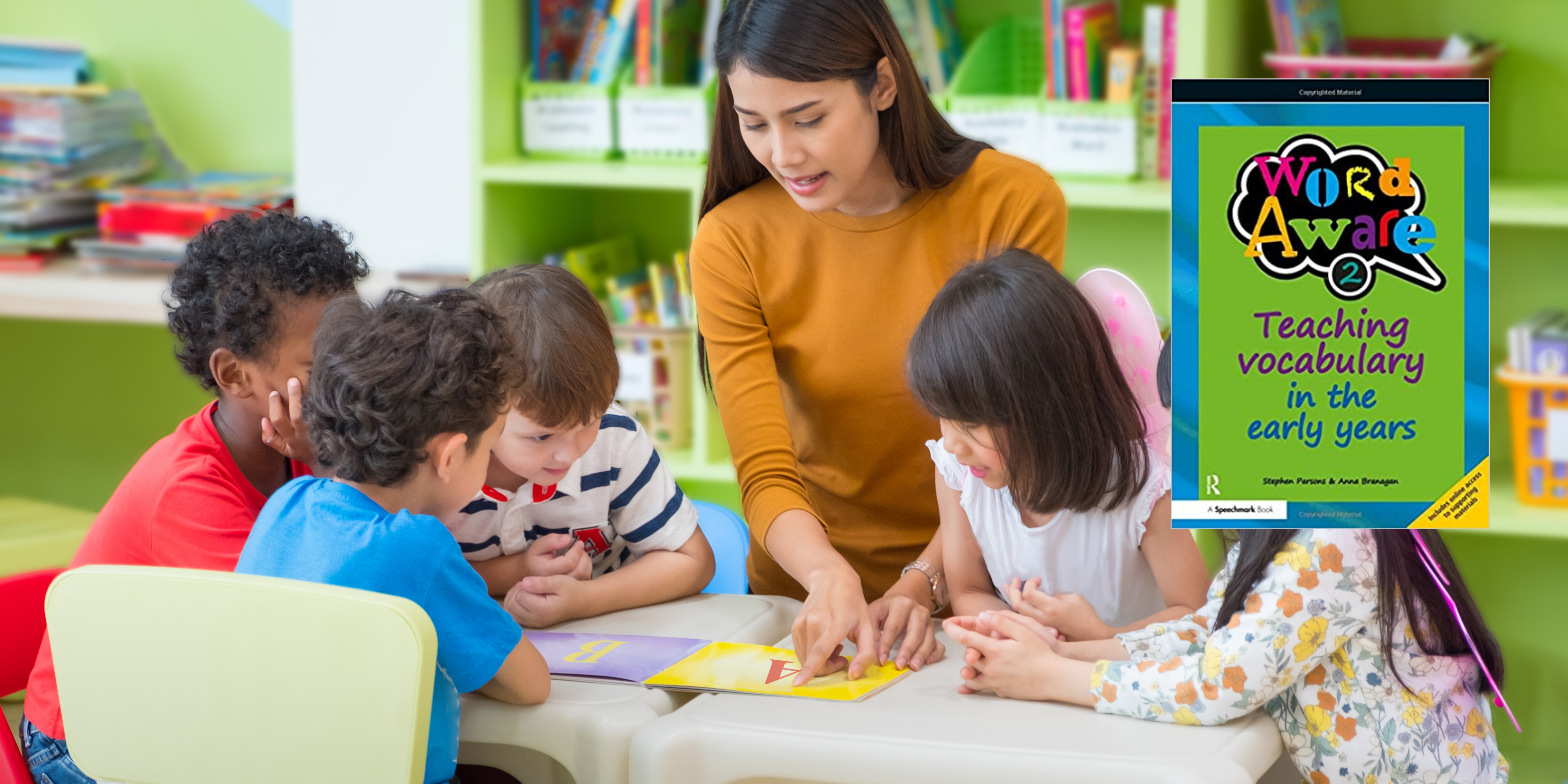 The Word Aware: Early Years course introduces Early Years practitioners to the Word Aware approach. It is based on the same ideas as the original book, but focuses on the crucial early developing language.

Many children start school with poor vocabulary, so this course gives schools, nurseries and early years settings the practical ideas to make a difference.
Word Aware Early Years is a structured early years setting approach to promote the vocabulary development of all children. It is in-line with the EYFS's and UK Government's latest focus on school readiness and communication in early years children. Focussed on whole setting learning, the resource is of particular value for those who start at a disadvantage – including children with Language Delay, Special Educational Needs and those who speak English as an additional language, but it will extend the word learning of all the children at a universal level. This approach is full of practical and inspiring ideas that can be easily applied by busy key-workers and SENCo's to develop receptive and expressive language and vocabulary skills. Word Aware has been developed by combining up to date research with extensive classroom experience. Authors Stephen Parsons and Anna Branagan have been using this approach and training many practitioners since 2010. The end product is an effective and time efficient method for developing the spoken and written vocabulary of all young children. It has been enthusiastically received by numerous pre-schools and SENCo's across the country.
Word Aware has recently teamed up with Lift Lessons to provide over 40 animated and inspiring videos based around their popular "Concept Cat" approach to help teach children the first 40 basic language concepts. You can see an example of these videos and sign up for a 7 day free trial here.
I am an accredited Word Aware Trainer in both the school-age and early years courses. I can run twilight evening training or inset day training for your setting.
Please contact me for more information or check availability for your next staff development day.
Prices from £350 for whole day training or two half day sessions.